I just finished listening to a recent  "Intel on AI" podcast with Yoav Einav, VP Products at GigaSpaces where he speaks about how Intel® Optane™ Data Center Persistent Memory expands memory capacity per server while maintaining near in-memory performance.  The integration of this exciting new technology with GigaSpaces InsightEdge®, helps drive smarter, faster insights based on larger and more varied data sets at a lower TCO.
I'd like to highlight what was discussed about the significance of time-sensitive AI and ML for the insight-driven enterprise and specific business implementations that are impacted by the latest software and hardware technologies.
Today, enterprises are striving to operationalize machine learning analytics solutions. All seek to help customers gain value from their data and create new revenue streams by running analytics on operational data. And from our experience, customers can be from a diverse range of industries – from retail, investment banks and insurance to telcos and large tier 1 enterprises.
"The need for real-time analytics within a transaction window is an important consideration for new application development projects. The transaction window makes real-time analytics especially important because it encourages organizations to act quickly and decisively, with the greatest amount of analytics capacity possible, to avoid squandering the opportunity."

The financial industry and payment providers are implementing such platforms to handle real-time analytics throughout trades or transactions in their systems. Since verification takes a few milliseconds, they use them to run risk analysis and prevent fraud during the actual execution of the transaction itself and confirm or cancel the transaction accordingly.
For Industry 4.0 and industrial IoT, these platforms are being used to meet the growing demand for smart predictive maintenance. By connecting them to different types of sensors from machines within the business – such as temperature, vibration, and fuel consumption sensors – it's possible to receive data and correlate it with historical data in real time. This enables users to react to failures and even predict them before they actually occur.
And finally, in the retail industry, these platforms are being used for location-based marketing and promotions. Just assume you're walking down 5th Avenue past a Starbucks. Based on your geographic location and your past historical buying behavior, it's possible to provide real-time promotions that fit your current user profile. Statistics show a high conversion rate for such promotions.

Traditionally, hardware for the timely provision of such big data analysis and responses was based on in-memory computing. While this approach is fast, it's also expensive. At GigaSpaces, we've solved this with a unique, cost-effective solution that we call "MemoryXtend" – automatic data tiering between different tiers (RAM, SSD or the latest  Intel Optane DC Persistent Memory) – enabling customers to define where to store the data according to each application's business policy.
This approach is based on various criteria, such as actual application needs, the frequency of data usage and the scaling of the amount of data capacity to be handled. For example, in the financial industry, stock trade data can be stored according to the volume of stock activity, auto-tiering recent trade data to RAM storage and less-recently-traded stock data to SSD. In the airline industry, data on the passengers' data based on their frequent flyer mileage can be moved between the different tiers to balance between performance and cost, while ensuring that the most crucial data is always in the fastest tier.

Our unified transactional and analytical processing platform, InsightEdge, also leverages Intel's new 2nd generation Xeon® processors which help accelerate advanced AI and data analysis abilities. Through leveraging Intel's AI expertise and Persistent Memory technology, it's possible to extend capacity while maintaining in-memory performance and speed, as well as reduce costs. By expanding the traditional 1-2 Terabytes of memory to tens of Terabytes, it enables the storage of up to 6 Terabytes data on a single server, lowering the footprint by up to 7 times. The significance of this is that customers can perform real-time analytics on more data and at lower cost, without compromising on the time required for processing, machine learning or response.
InsightEdge allows customers to ingest, process and analyze data from all data sources (structured, unstructured and semi-structured) with low latency, and accelerates the running of batch analytic jobs of existing applications from hours to minutes.  This is possible through the co-location of business logic with the actual data in the same memory space.  It ensures that in peak events – like Black Friday, Superbowl night or Christmas when traffic can increase by 20 times – InsightEdge can provide both speed and scale while maintaining real or near-real-time performance.
Consequently, our partnering with Intel further addresses the needs of our customers. First, in terms of the utilization of combinations of different hardware – whether it's Persistent Memory, SSDs and processors that provide high performance. Second, in terms of the utilization of the different software stacks, such as Analytics Zoo built mainly for simplifying and accelerating machine and deep learning.
Looking towards the next generation of the edge cloud, our architecture will run analytical workloads on anything at the edge of the network – a mobile base station, an airport, a sports stadium or a shopping mall – enabling the running of analytics at millisecond latency for time-sensitive applications.
To learn more about how AI and in-memory computing can help your business, listen to the podcast.
And if you're going to be at the O'Reilly Artificial Intelligence Conference in New York (15-18 April 2019), visit GigaSpaces in the Intel booth (#202) and the AI Builders Showcase, and hear Yoav Einav speak about AI on Tuesday, 16 April at 14:30.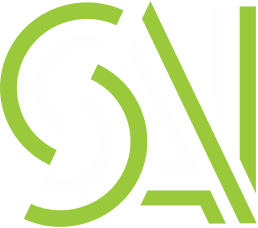 We'll also be at Spark + AI  Summit in San Francisco  from April 23-25th.  Visit us at the Intel booth.